- illustration and graphic design.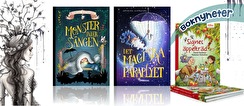 You will not find a more responsive, creative and stylish illustrator than Katarina!
/Anders Nyman,
publisher
Katarina is an amazing artist with an outstanding ability to give the right feeling in an image. It will be beautiful, sad, fun or crazy! /Anette Skåhlberg, author
Katarina Vintrafors
- illustrator, author and graphic designer

"I will help you turn your story into magic and make it stand out in the bookshelves!"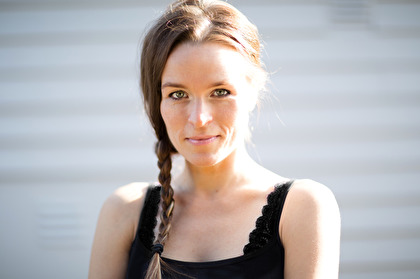 Katarina Vintrafors is an illustrator, artist, author, proofreader and graphic designer with over 12 years of experience in producing books.
Katarina has illustrated over 50 books for swedish and international publishers.

Are you looking for illustrator or graphic designer?

Do not hesitate to contact Katarina Vintrafors at katarina@vintraforsdesign.com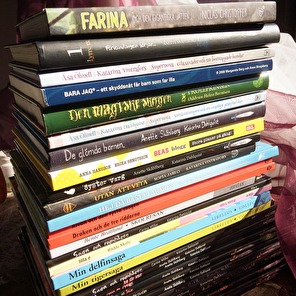 Att ha en historia i huvudet som spelas upp som en film och att sedan försöka förmedla bilderna i text är svårt. Men att se att en vansinnigt begåvad Katarina Vintrafors inte bara lyckas utan ÖVERTRÄFFAR mina egna inre bilder är en otrolig känsla. /Daniel Karlsson, författare

Fyndighet, humor och fantasi utmärker Katarina Dahlquists illustrationer, och det har varit ett nöje att under många år få publicera dem i vår kryssbilaga. /Karin Herslow, kryssredaktör, Hemmets Veckotidning

Vilket gediget jobb det måste vara bakom denna sagolikt utmejslade berättelse. Illustrationerna är njutbar konst i vackra färger. Karaktärerna fångar mig från första presentation och serieformen med text och bild i samspel gör boken lätt att läsa. Boken känns lyxig och magisk. /Pappersfågelns boktips om Katarinas illustrationer i - och grafisk formgivning av - serieromanen Znapp (Drakryttarna)

Katarina Dahlquists illustrationer utstrålar mycket harmoni. Det är mjuka helsidesbilder, sol- och kärleksvarma. /Bokmania

Illustrationerna är fantastiska! /Bookis

En lyckad konstsaga! Illustrationerna är vackra och inbjudande. /BiF

Som alltid så är böckerna vackra som konstverk. /Bambi, Allt för Föräldrar

Fabulous artworks, love their accouterments.
/Irena Szlawski, konstnär

Lovely artwork! /Nadyart Illustration

Your work and photogaphay is great! It inspires us on the team. /Will Draw