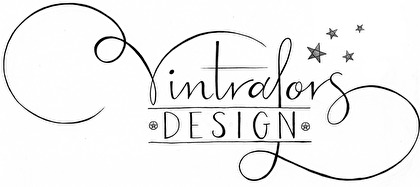 Det är vi som är Vintrafors Design
Hi there!

Welcome! We are so happy to see you here!

Are you looking for new, unique business cards that raise you and your business? Perhaps a caricature? Do you want to advertise with cool banners, decorate your business or conference rooms, or home? Do you have a vision or book idea that you want to vizualise in pictures?

Ok then - you've come to the right place!
Vintrafors Design will transform your wishes into visual creations.
Vintrafors Design is Katarina (Ina) Vintrafors and Johanna Vintrafors.
Katarina is illustrator, graphic designer and artist.
Johanna is photographer.

Our vision is to offer our clients a grand unique, personal design, whether its business cards, wedding invitations or caricatures.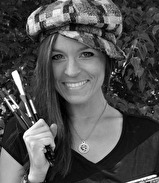 Name: Katarina (Ina) Vintrafors
Proffession: Illustrator, artist and graphic designer
Passionate about:
Everyone's equal rights and value, creative creation, to play and develop at all levels
Motto: Everything is posible, you just have to set your mind to it!

Special prize: Katarina tilldelades 2012 tillsammans med författaren Anette Skåhlberg RFSLs hederspris Karin Boye-priset. "Karin Boye-priset tilldelas den som under det gångna året genom sitt konstnärskap stärkt hbt-personers identifikation och självkänsla."

Medlem i Svenska Tecknare.
Medlem i Illustratörscentrum.
Medlem i Frilans Direkt.
Medlem i Helsingborgs Konstförening.
Medlem i Roslagsmålarna.
Innehar F-skattebevis.
Orgnr: 7810176920
Sagt av kunder, samarbetspartners, uppdragsgivare och recensenter.

Katarina är en fantastisk konstnär med en helt enastående förmåga att ge den rätta känslan i en bild. Det blir vackert, sorgligt, roligt eller galet! /Anette Skåhlberg, författare

"I love your drawings!!! awesome!!! /Down on you

Konstnären Katarina Dahlqvist gör verkligen så fina tavlor! /Ekenäsliv

"Fabulous artworks, love their accouterments."
/Irena Szlawski, konstnär
"Lovely artwork!" /Nadyart Illustration

Your work and photogaphay is great! It inspires us on the team. /Will Draw

"Fyndighet, humor och fantasi utmärker Katarina Dahlquists illustrationer, och det har varit ett nöje att under många år få publicera dem i vår kryssbilaga." /Karin Herslow, kryssredaktör, Hemmets Veckotidning

"Really like your work!" /Efren Carrillo Art

Katarina Dahlquists illustrationer utstrålar mycket harmoni. Det är mjuka helsidesbilder, sol- och kärleksvarma. /Bokmania

Illustrationerna är fantastiska! /Bookis

Fantastiskt mysiga illustrationer! /Barnboksprat

You rock! /Art Upz

Illustrationerna är njutbar konst i vackra färger. /Pappersfågelns boktips

En lyckad konstsaga! Illustrationerna är vackra och inbjudande, /BiF

Som alltid så är böckerna vackra som konstverk./ Bambi, Allt för Föräldrar

Bilderna är jättevackra och sagolika! /Barnboksbloggen
Tidigare kunder och samarbets-partners:
Expressen
Gothia Förlag
Beta Pedagog
Raincom
Gallerix
Allers Förlag
IKEA
Alga Spel
Five Direction
Extended Solutions
Formproduktion
Coca Cola
Kikkuli Förlag
Kolmårdens Djurpark
Favoritboken
Bokförlaget lilla e
Idus Förlag
Stöten
Sagolikt Bokförlag
Libellus
EMHÅ Produktion
STOP Bok
STOP Film
KIE Informationssystem AB
Barn i regnbågsfamiljer
Vardagens Dramatik
RFSL
Volvo
Unika Barn